So the other day I was flipping through the channels and Comedy Central was actually playing something good. Bill & Ted's Bogus Journey. It's funny that I've probably seen Bogus Journey more then I've seen the original. It's probably cheaper to get the rights to the sequel, which would explain that. Either way, for a time it was one of my favorite movies, and I enjoyed watching it again. That they are going to do a 3rd movie worries me to no end.
One of the best parts of Bogus Journey was Death. He goes from being scary and frightening to comedy relief. The scene where Death continually loses to Bill & Ted and keeps demanding best 2 out of 3, best 3 out of 5, best 4 out of 7, etc is a classic. The serious way he delivers the line "They gave me a Melvin!" to God is pretty good too. If you didn't like Death from Bill & Ted's Bogus Journey, you have no heart.
So that got me thinking to all my favorite incarnations of Death in media. I ended up with 5 that I could remember, cause my memory sucks.
#5 Lady Death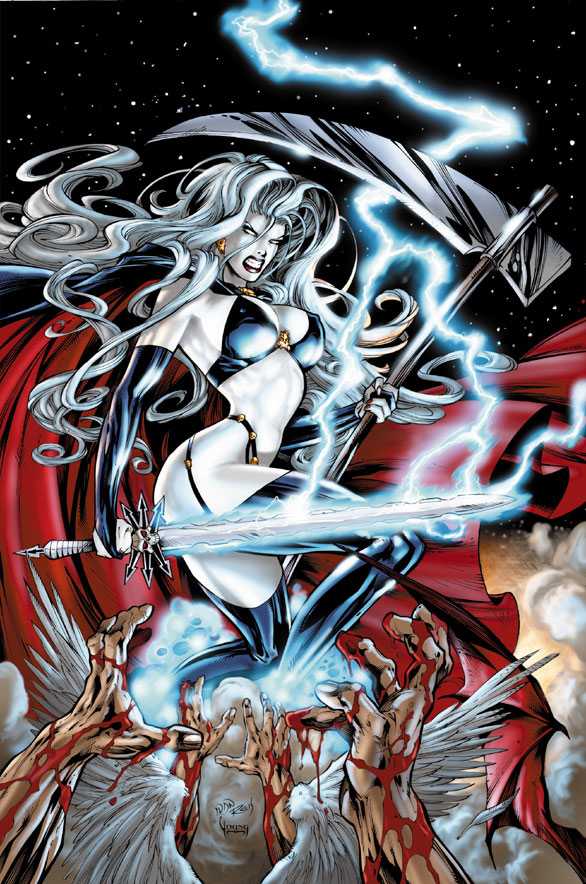 Okay, I sort of cheated here, cause Lady Death technically isn't death. Evil Ernie's lover and originally just eye candy for his comic, Lady Death was spun off into her own series and is considered Queen of the 90′s comics bad girls. She expelled Lucifer from Hell and took over it's leadership for herself. In retaliation Lucifer bans her from stepping foot on Earth again until all life is gone. She ends up taking advantage of young, lonely Ernest Fairchild, offering him love in exchange for Megadeath.
Eventually she causes Ernest's death, he re-animates as a Zombie and is off to destroy all life. She meanwhile struggles to control Hell. I've never read too much of her books, I have a few and they were enjoyable. While she isn't technically death, I figured she was worth adding just for her goal of Megadeath. Megadeath basically means the death of all living things on Earth, which Ernest figured was easiest by firing off the United State's nuclear missiles and causing a domino effect of everyone else firing their missiles.
#4 Death From Family Guy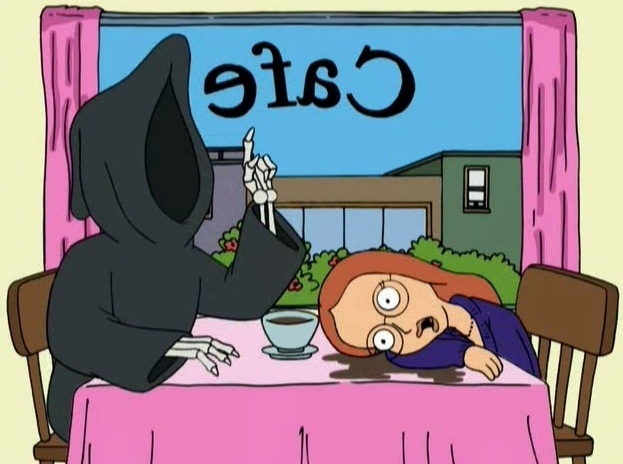 While I'm not the biggest Family Guy fan, I am a huge fan of Norm MacDonald. He doesn't nearly get enough work considering how funny he is, and is a perfect fit for death. This is probably going to be a short entry. This is mostly so I can talk about how there's a guy who does a great impression of Norm MacDonald. So when negotiating to do voicework he's been leveraged with being replaced by that guy. And yes, the guy has gotten work directly imitating Norm.
#3 Death/Ghost of Christmas Future From Scrooged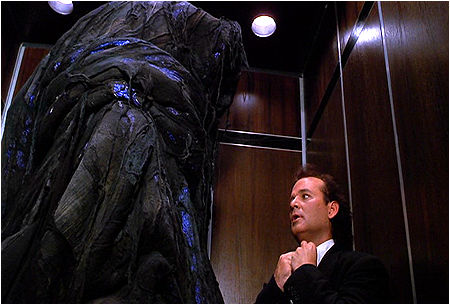 Scrooged is such a great, underrated movie. I can't wait to catch it during this holiday season again. While the first two ghosts never shut up and are very comedic, Christmas Future doesn't say a word. Without ruining some of the things that make this death so great (including his insane height and size), he's easily one of the most frightening deaths I can remember from movies. If you haven't seen Scrooged yet, go see it and enjoy Bill Murray and Death.
#2 Death From Bill & Ted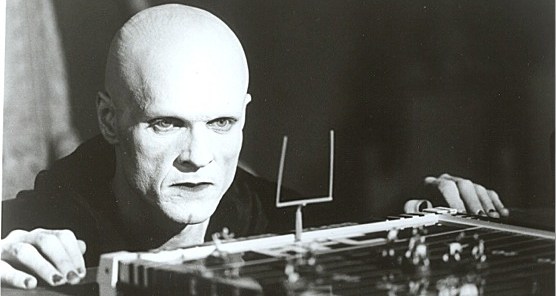 yes, I know, your wondering who beat out Death from Bogus Journey. Well it's because I'm insane. Death absolutely stole the show in Bogus Journey despite his limited time. I guess part of the reason is that he is relatively frightening in the beginning, and he ends up such a teddy bear.
#1 Death from Sandman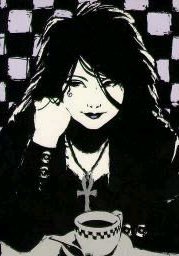 For someone who never read Sandman and was never a big fan of anything DC anyway, you might wonder why Death from Sandman is my favorite incarnation. Well my dad was a huge Sandman fan, to the point that he had a Sandman shirt he wore so much the imprint faded off. He always had a way with wanting to display gaudy stuff related to his interests around the house and my mom would have none of it. In the end he finally compromised and got my mom to let him put a statue of Death in the china cabinet. This statue: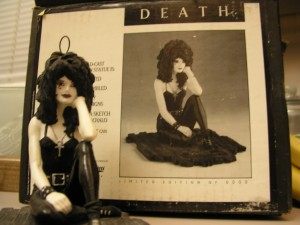 Something about her always caught my eye, always caught my interest. For years that statue was in the china cabinet. I'd always sneak a peek into or over to it as the cabinet was in the dinning room. I just think that when you think of death, this was so much the opposite. Plus add in that this was before goth became really big, so it was probably the first time I saw a goth chick, even if she's dressed plainly.
I know I'm forgetting another good incarnation of death. But I feel good about this list right now.
By