I recently got one of the Heroscape D&D Master Sets and decided to give it a try. Since it took me a long while to actually get the board setup, I decided to play the basic version instead of the full game. Well with the basic version it was over a lot quicker then I anticipated. So over the weekend I'm going to give the master game more of a try and then give my thoughts on it. Since I took some pics, I figured I might as well use them.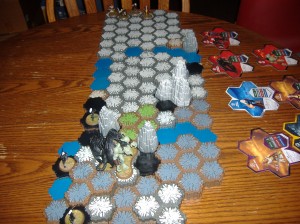 The Mighty Heroes, a Human Fighter, a Dwarf Fighter, an Elf Wizard and a Female Cleric, have come upon an ambush. The fearless fighter decides that he will charge forward and save the day!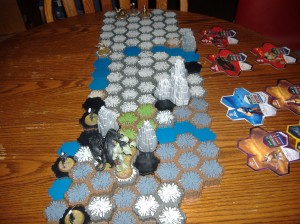 The Fighter makes his move, and decides on a balls to the wall flat out charge.
Continue reading 'D&D Heroscape'»
By