I must admit, until last night I was a fan of Neil Smith. While he did help the Rangers get to the Cup in 94, anyone that can so demolish the Rangers that they almost miss the playoffs for a complete decade is alright in my book. But it's rather amusing how Neil Smith and Mike Milbury are both pretty bad GMs but in different ways. While Milbury would have good drafts and trade away youngsters for pennies on the dollar, Smith would have awful drafts and trade the few gems he did have for big name players past their prime. Actually the main difference is that Smith won a Cup, otherwise they were pretty much both morons.
Whenever your bring up 94 and say Smith just bought the Oilers Dynasty over (which is pretty much exactly what he did) people always complain about "oh yea, what about Richter and Leetch?" Of course what they don't mention is that both players were already in the Rangers Organization when Smith took over. Trading for Messier is a no brainer. But wow, some of the other trades. Look, I don't care how highly you hold the "Matteau Goal" he wasn't worth Tony Amonte. Esa Tikkanen wasn't worth Doug Weight. We won't even get into the Zubov trade. The late 90s Rangers might have been a better team then the 94 team.
How bad did Neil Smith draft? Let's take a look at his First Round picks as GM of the Rangers:
1989 20th Overall Steven Rice RW
Games Played 329
Rangers Games Played 11
Points 125
Steven Rice is more well known as an answer to a trivia question, name a player Mark Messier was traded for, then as a hockey player.
1990 13th Overall Michael Stewart D
Never Made the NHL
He was eventually traded along with Glenn Featherstone and a 1st round pick (that became Jean-Sebastien Giguere) for Pat Verbeek who played 110 games for the Rangers over 2 seasons.
1991 15th Overall Alexei Kovalev R
Games Played 1302
Rangers Games Played 492
Points 1024
Kovalev is probably the best of Neil Smith's first round picks, but the kid could never get it done in New York, despite playing for the Rangers in 2 different stints. He was eventually traded for Nedved who was a solid Dman for 4 years.
1992 24th Overall Peter Ferraro R
Games Played 92
Rangers Games Played 8
Points 24
Smith drafted both Ferraro brothers in 92 and neither of them were any good on the NHL level. Peter Ferraro wasn't even traded for anything.
1993 8th Overall Niklas Sundstrom D
Games Played 750
Rangers Games Played 315
Points 349
Sundstrom was traded with another Rangers 1st rounder, Dan Cloutier AND a 3rd rounder for the Lightnings 1st overall in 1999 (Pavel Brendl). The Lightning then turned around and traded Sundstrom for Shawn Burr, Steve Guolla, Bill Houlder and Andrei Zyuzin a month later. We'll get to Brendl and Cloutier later…
1994 26th Overall Dan Cloutier G
Games Played 351
Rangers Games played 34
Cloutier is probably known for 2 phases in his career. Phase 1 in which he was a backup goalie who got in a lot of fights. Phase 2 in which he was an NHL Starter known for letting in easy goals. Seriously look at google image results for him: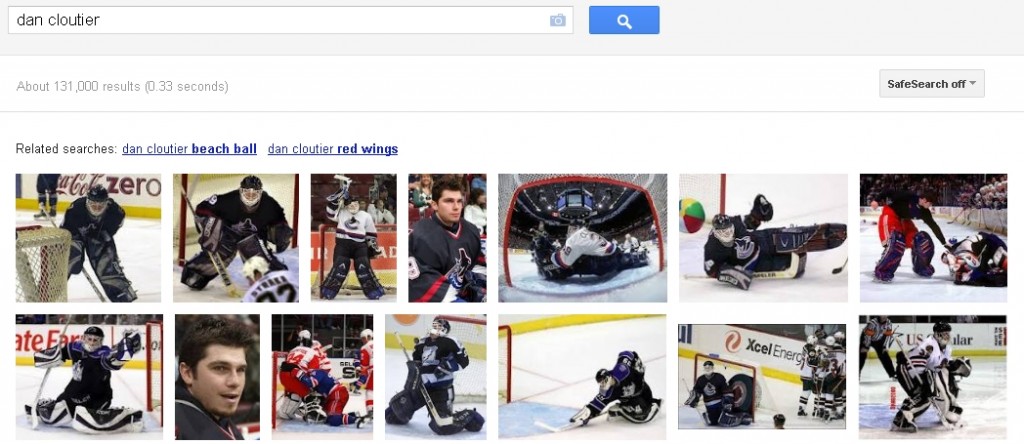 1995 No First Round Pick
But in the 2nd round at 39th overall the Rangers did pick Christian Dube, who played 33 NHL games and had 2 points.
1996 22nd Overall Jeff Brown D
Played No NHL Games
During his career he wasn't even good enough to play for the Rangers AHL affiliate, managing 18 games across 3 seasons following his draft. He only played another 54 total games in the AHL, all coming in one season for the San Antonio Rampage.
1997 19th Overall Stefan Cheneski
Played No NHL Games
Cherneski unfortunately suffered an injury that forced him to retire in 2001
1998 7th Overall Manny Malhotra C
826 NHL Games Played
274 Points
206 Ranger Games
Malhotra never lived up to his high level of hype with the Rangers, bouncing between NHL and AHL. His career was just about over when the Stars waived him. He was claimed by the always desperate Columbus Blue Jackets and had a breakthrough season.  He's since stuck it out in the NHL as one of the top bottom 6 players in the league. Not exactly what you expect from a 6th overall.
1999 4th Overall Pavel Brendl W
78 Games Played
22 Points
No Games with Rangers
Was traded early in his Ranger career as part of the package that got the Rangers Eric Lindros. Bounced around the AHL for a while before returning to Europe.
1999 9th Overall Jamie Lundmark C
295 Games Played
99 Points
114 Games with the Rangers
Played a few half seasons with the Rangers before being traded to the Coyotes for Jeff Taffe. Taffe was then traded back to the Coyotes for Martin Sonnenberg an undrafted FA who left for Europe after finishing the season in the AHL.
In 2000 the Rangers had no first round pick, but the 2nd round pick 64th overall Filip Novak played 17 games in the NHL and was part of the trade for Pavel Bure.
So with 11 first round picks in 11 years, here's how his picks did Neil Smith do?
4023 total games played
1180 Ranger games played
365.72 Average career games
107.27 Average games with Rangers
Just for references sake, the average NHL career is considered roughly 400 games. Nearly half of all the games with the Rangers comes from Kovalev's 495. The career total is almost totally from 3 players: Kovalev (1302) Malhotra (826) and Sundstrom (750) who total an incredible 2878 combined NHL games of the 4023 total. If you take away those 3, it leaves 1145 of game to spread between the remaining 8 draftees. That would average out to 143 games.
By the time that Neil Smith was fired, the husk of a team he left behind rivaled the Milbury Islanders. The few gems like Doug Weight, Todd Marchant, Mattias Norstrom among others were traded for players who had short term stints with the Rangers. Marchant was traded for Craig MacTavish, who played a handful of games with the Rangers. Winning the Cup in 94 might have been one of the shortest of the short term visions.
One day we'll have to match up the could have been Rangers team with the could have been Islanders team and see who comes out on top. But for the most part it seems like if Neil Smith didn't stumble upon a team with a ton of money at the same time a great team was struggling to pay the bills, he probably never would have won a cup. Which would have made this intro for his website relatively boring. It also would have made the 94 at the end of his twitter name a lot more pointless.
By